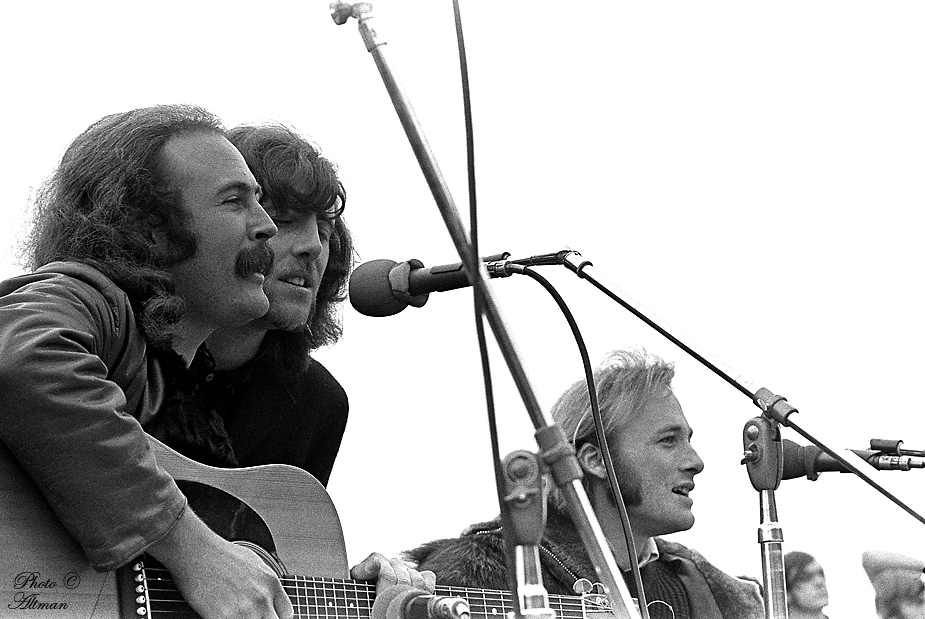 Just kidding. There are no "real" best songs of the 1960s, at least in the sense that you can honestly rank Marvin Gaye's "I Heard It Through The Grape Vine" against The Beatles' "Day In The Life" against Neil Young's "Down By The River," and on and on forever. As the Pitchfork list (and your parents' record collections) demonstrates, it was an era of incredible creativity and productivity, where bands like the Beach Boys and Beatles (not to mention Dylan and Young) cranked out album after groundbreaking album. While chances are you've heard all these songs before, this is a music blog and not a critical publication so I'm hoping you're interested enough in my personal favorites to keep reading. This is not a ranked list because I've never really thought about most of these songs in kind of critical way; they really are the best songs of all time, and that's that. Besides, you can't trust Pitchfork anyway.
Crosby, Stills & Nash – "Suite: Judy Blue Eyes": mp3
CS&N were far more heralded as CSN&Y, which was the lineup that performed at Woodstock and released the sophomore album Deja Vu, but they worked best in their original incarnation: a folk-rock band with harmonies as gorgeous as those of the Beach Boys. "Suite: Judy Blue Eyes" is Stephen Still's best song, a long, exploratory jam sung for the love of one Judy Collins. Dylan or not, folk music in the '60s was never better than this. (If the Pitchfork list had one gaping absence, folks, this is the one.)
Simon & Garfunkel – "America": mp3
OK, folk music in the '60s didn't really get better than this either. In my mind, Bookends was the last great Simon & Garfunkel album – Bridge Over Troubled Water finds Simon already branching off into cheeseball songwriting and inconsistency, and the subtle beauty he and Art Garfunkel perfected during the middle of their career was lost. "America" is a song about the kind of searching – for meaning, for comfort, for love – that epitomized the '60s, and featured Simon's most impassioned vocal performance. The triumphant final chorus is one of the most hair-rising stretches of song I've ever heard.
Love – "Alone Again Or": mp3
Arthur Lee's recent death just makes this one more poignant. Love was such a weird band – on Forever Changes, they go from psychadelia to this track's faux-flamenco to noodling guitar solos, but c'mon, there's no arguing with this song. Calexico were born to cover it.
Tomorrow: predictable songs by the Kinks, Nico, and more.
---