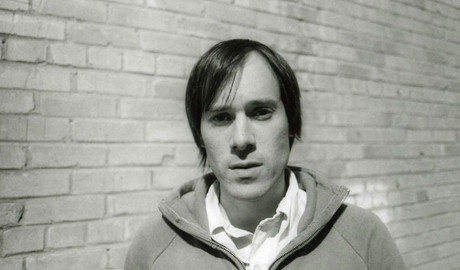 "Go ahead, download my album. See if I care!"

To be fair, Of Montreal's next full-length — Hissing Fauna, Are You The Destroyer? (Polyvinyl; 2007) isn't out until January 23. But I already want to put it on my year-end top 10 list for double-oh-seven, which I might actually make this year instead of a 2006 top 10. Stranger things have happened.
Kevin Barnes and crew have released an "exclusive" song to Pitchfork, though, which probably means it's fair game for us music blogs.
Of Montreal – "Suffer For Fashion": mp3
(buy Of Montreal records from Polyvinyl)
If you've never heard Of Montreal, this record is a good place to jump in. While on early listens, it doesn't have the white-hot pop explosions of previous tracks like "The Party's Crashing Us," it's an incredibly consistent record. No faux jams or instrumentals, no lyrics about Antarctica — just electro indie-pop and Barnes' personal life. Call it The Divorce Least Likely To. It's the indie-pop equivalent of Bob Dylan's Blood On The Tracks. Yeah, I said it.
Also: get ready for the new Subtle album, blogosphere. It's a monster.
---