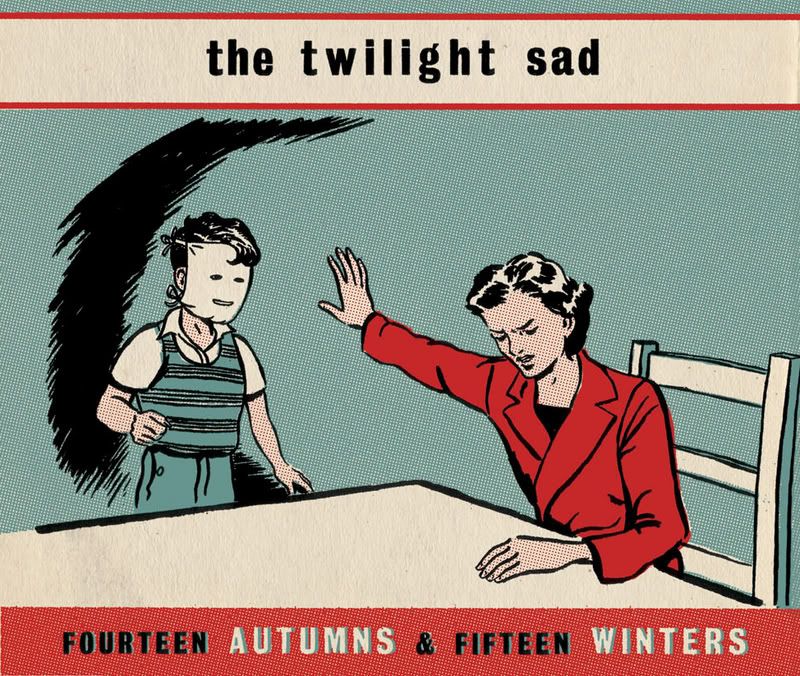 William Faulkner would've loved these guys. The Twilight Sad perform with a sound and fury that would make lesser bands cower in fear. The Glasgow-based group's bracing waves of distorted guitars and keyboards recall the records of a band much closer to home — the Walkmen. Unfortunately, the group differs from Hamilton Leithauser and Co. in that Fourteen Autumns and Fifteen Winters seems, songwriting-wise, like a rough draft: the performances are there, sure, and so is the style, but there's not a lot backing it up. The songs are composed of repetitive, redundant verses and the occasional moment of charming melody. Little stands out from the album after a few listens beyond James Graham's terse growl and the guitars' oceanic force; but is that alone worth hearing? Yes. Some would say this group has already arrived, but I'll be waiting with bated breath for the sophomore album.
The Twilight Sad – "That Summer, At Home I Had Become the Invisible Boy": mp3
(Fourteen Autumns and Fifteen Winters is out now on FatCat Records)
***
Looking for new music? Click below for more recent and upcoming releases.
---