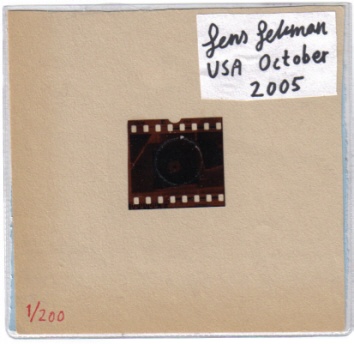 Like you care.
Swedish artist extraordinare Jens Lenkmen is offering his three tour EPs for free download on his website.
October 2005 Tour EP:
1. "Run Away With Me": mp3
2. "How Much You Mean To Me": mp3
3. "Me On The Beach": mp3
4. "Jag Tvckte Hon Sa Lonnlov": mp3
More on his page. Get 'em while they're hot.
Also, my favorite song that mentions the Superbowl:
Castle Oldchair – "Joanne Cressy": mp3
and because these guys are awesome,
Castle Oldchair – "Sad Pants": mp3
Three more mp3s on their Web site.
***
The Rob Gordon Shuffle is a weekly Sunday rundown of fascinating songs without particular regard to genre or timeliness. It is absolutely not a top 5.
---