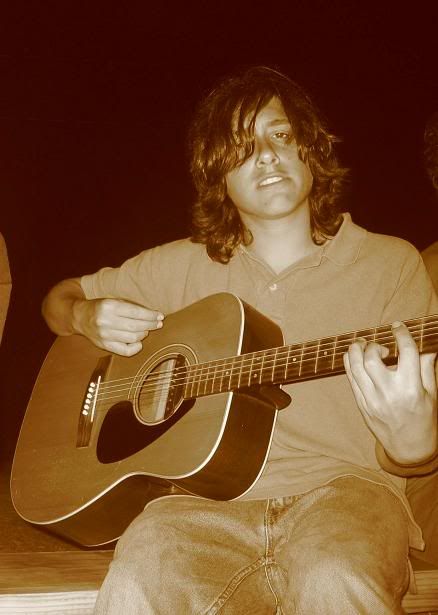 We were due for an Ari Kaplan post. Aside from being a very good-looking young man, Mr. Ari Kaps is a fantastically talented musician. Citing both Kurt Cobain and Elliott Smith as influences, I think he's just barely scratching the surface of his potential – which, if these demos are any indication, is a whole lot.
I don't have track names on my copy of his 2005 EP, so you can just call them "awesome."
Ari Kaplan – Track 2: mp3
Ari Kaplan – Track 3: mp3
Hear four more songs at his MySpace and PureVolume. He's got an album due in May, so shout him a holler.
—
Also,


"I reckon a film about gay cowboys was never going to win an Oscar."
"Friend, that's more words than you've said all month."
—
I finally picked up my comics for the last couple weeks, and


Infinity Crisis #5 is just incredible. I don't really understand what DC is doing with their continuity after this finishes off in the next couple months – apparently everything is starting "one year later" with a series called 52 to fill in the gaps. Seems really awkward to do that when they haven't finished off Infinity Crisis yet, so I don't know what to think of it. Should I keep following DC stuff afterwards? What do you guys think?
---